Tomorrow, Saturday, September 17, the third edition of the campaign for term limits will be inaugurated with a Great Panafrican Concert for Term Limits. This concert brings together 11 artists from 7 African countries, who will launch a new song celebrating democracy and good governance: MEIWAY from Côte d'Ivoire, DIDIER AWADI from Senegal, ELOM 20CE from Togo, NOURRATH LA DEBBOSLAM from Niger, NANDA from Gabon, AMEN JAH CISS from Togo, LMAN from Benin, DON STASH from Togo, LYNE DES MOTS from Côte d'Ivoire, PAPY KERRO from the DRC and MOMO KANKUA from Togo.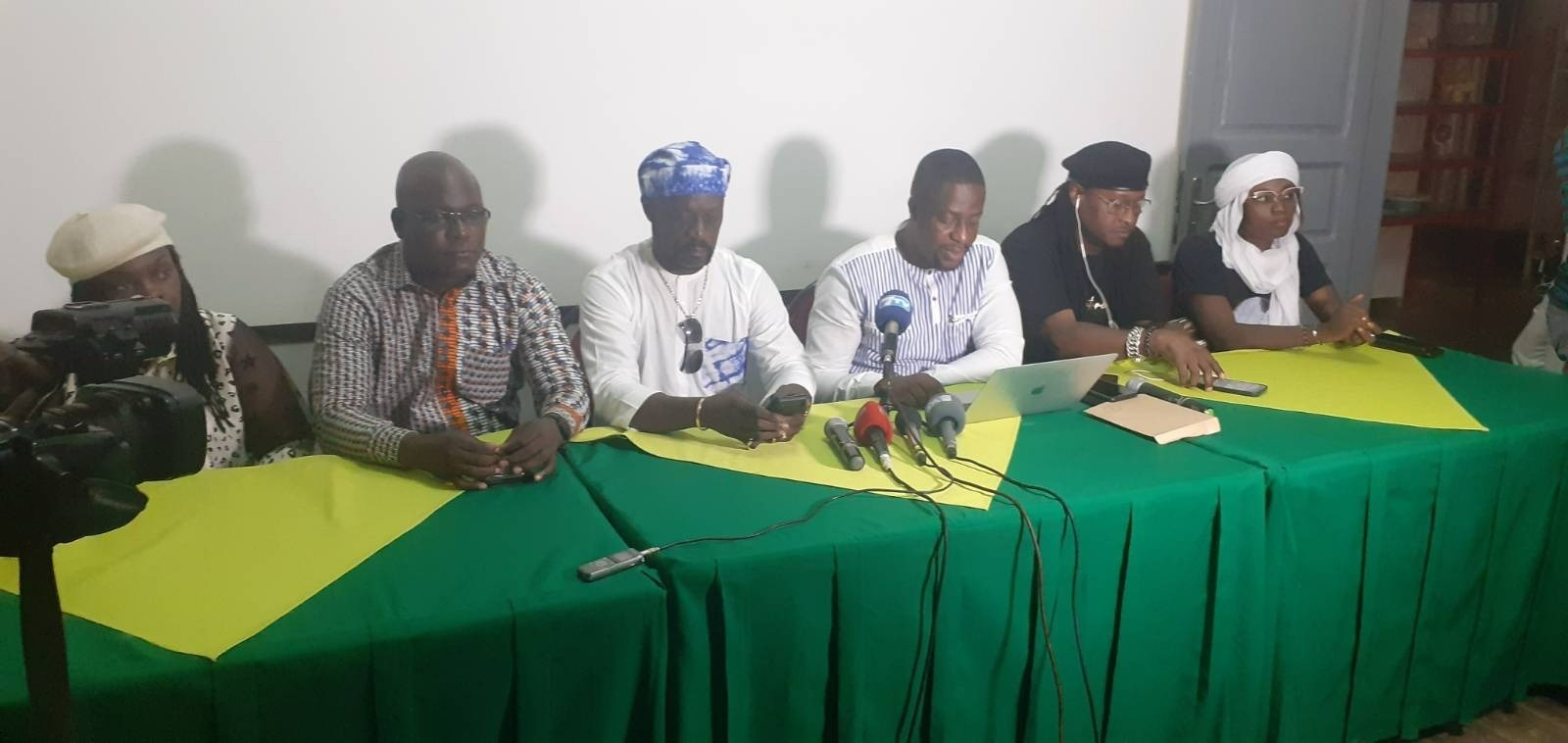 When Africa stands up to say that it is time and that a new day has come, then its sons and daughters from all over the world can, hand in hand, erase the clichés about the continent that make people say that Africa is in the wrong path.
When Africa becomes aware of itself by remembering that it has a history and that this history is filled with great personalities, then its sons and daughters can loudly call out AFRICA and affirm that "from here or elsewhere we are all children of Africa".
When Africa will draw sufficiently from its cultural wealth by remembering the figure of its great griots who, according to tradition, announced great events then, its artists, coming from different countries and being on the land of Teranga, on Senegalese soil on the 16th day of the month of September 2022, can proclaim that a new era begins for our continent.
Yes, it is this new era, carried by the African youth, that wants to announce the concert organized by various organizations of the African civil society. Many conferences have been organized here and there on the consolidation of democracy in Africa, but this time, the aim is to reach the mind, the heart, the feelings, in short to make all the dimensions of the human being vibrate and as a panafrican artist says, to "hit the invisible" and not only the visible, in order to trigger the idea that a New Africa is possible and that it depends on us and on each one of us.
This is the reason behind the artists' engagement to this concert. And if this Africa depends on each and every one of us, it relies on the recognition of the talents of the sons and daughters of the continent. And this recognition must lead to the search for a better way of living together in harmony with differences. It is therefore not a question of organizing a concert against someone or against a group of people, but of mobilizing everyone to build our continent, which needs a better organization at this time of great political, social, economic, scientific and cultural changes. Our continent therefore has great challenges to face and this starts with a better political organization that must allow the development of each and every one of us.
The democratic system, without being perfect, takes this dimension into account because it promotes individual freedom while building the common good as an indispensable reality. It also allows the conception of power, not as a domination, but as the capacity to act with others in an incessant dialogue and, therefore, it presupposes the alternation and the limitation of mandates to draw from the living together the strength to always innovate for the good of all. This is why alternation and term limits are inherent to the democratic system.
By giving to the event that gathers us here in Dakar, the name of Great Panafrican Concert for Term Limits, we want to emphasize the innovative force of any real political alternation and in this sense term limits are not directed against anyone but it is a collective force to build a new Africa.
Choosing Dakar for this event is symbolic for several reasons: the presidency of the African Union is currently held by President Macky SALL of Senegal. Thus, in the collective imagination, organizing this Great Panafrican Concert in Senegal is quite natural and allows to launch this call of hope for all Africans.
The artists from Benin, Ivory Coast, Gabon, Niger, DRC, Senegal, Togo, the various civil society organizations and all the organizers are aware that this is a historic moment, even if the authorities, perhaps because of a misunderstanding of our approach, have not yet granted us permission. But the fact that the event has not been forbidden gives us great hope. That is why we are calling on the Senegalese authorities to accompany us in this historic event of open fraternity between all African peoples. We hope that the image of Senegal, a country of tradition and democratic reference, will not be tarnished by the refusal of this artistic expression announcing a new era for a whole continent.
It is in this spirit that we call for the release of our FNDC comrades and all political prisoners, arbitrarily detained on the continent.
When Africa awakens, and it is on its way, it will be through the strength of its youth, symbol of vitality and creativity. And this is what we want to unveil through this panafrican concert to which we invite all Senegalese citizens and that the citizens of other countries will discover.
While reiterating our confidence in the Senegalese authorities and thanking the artists who are involved in this historic work, we ask the public of Dakar to support us in this common work.

Friday, September 16, 2022
Dakar, Senegal

Press Contact :
Moyra Oblitas
moyra.oblitas@tournonslapage.org
+33 7 56 27 77 69